"Knowing that we can be loved exactly as we are gives us all the best opportunity for growing into the healthiest of people." — Fred Rogers
Affirmations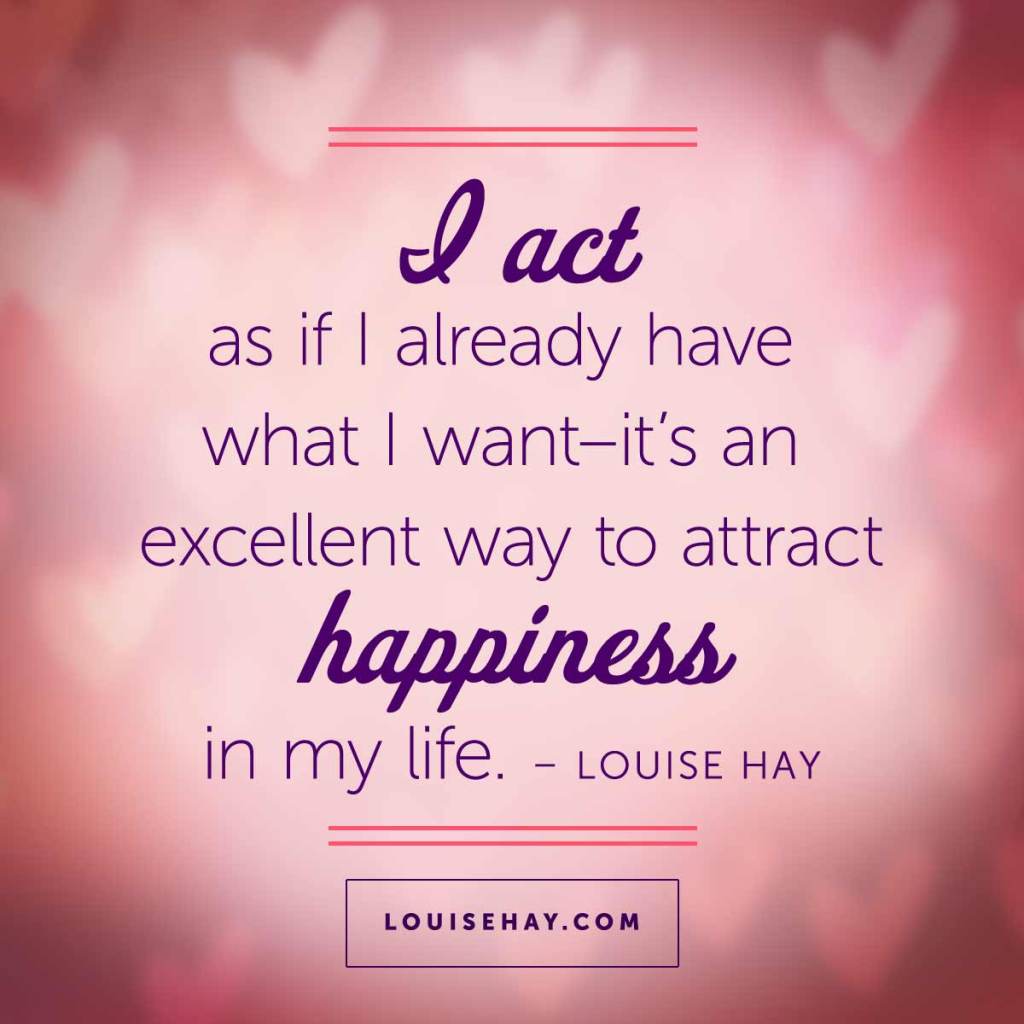 These beautiful affirmations by Louise Haye are meant to offer support and encouragement during tough times.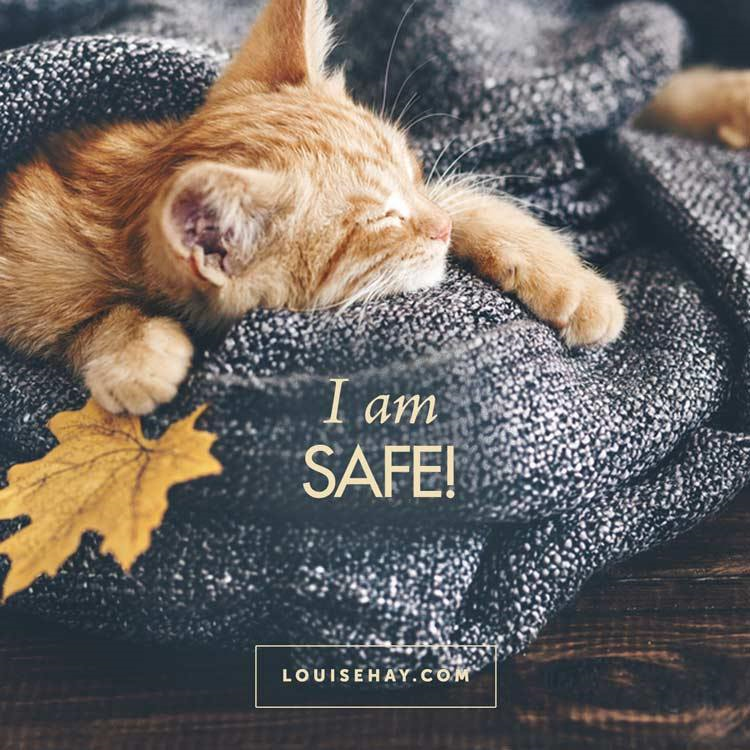 https://www.louisehay.com/the-power-of-affirmations/
Yoga with Adriene
https://www.youtube.com/watch?v=oBu-pQG6sTY
Healthy & Cozy Fall Breakfast Ideas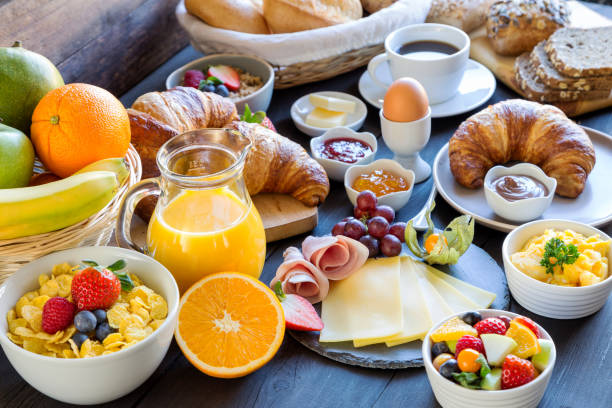 Breakfast is really the most important meal of the day. It fuels you for a great start. Here are some comforting and delicious ideas for a tasty fall breakfast. Enjoy!
https://www.tasteofhome.com/collection/fall-breakfast-ideas-for-a-cozy-morning/
Book Recommendation: Present Over Perfect By Shauna Niequist
This book is a game changer if you're looking for a simpler and less frantic way of life. If you need a healthy change in your lifestyle this read is all the motivation you'll need. Written with honestly and true soul, Niequist feels all of the same things we feel when we are overwhelmed, exhausted, and in need of a healthy change. The author shares her experiences in feeling "tired and burned out" living a life that no longer felt authentic. Present Over Perfect is an invitation to a journey that will surely change your life. Reserve your copy now or download from our Overdrive collection.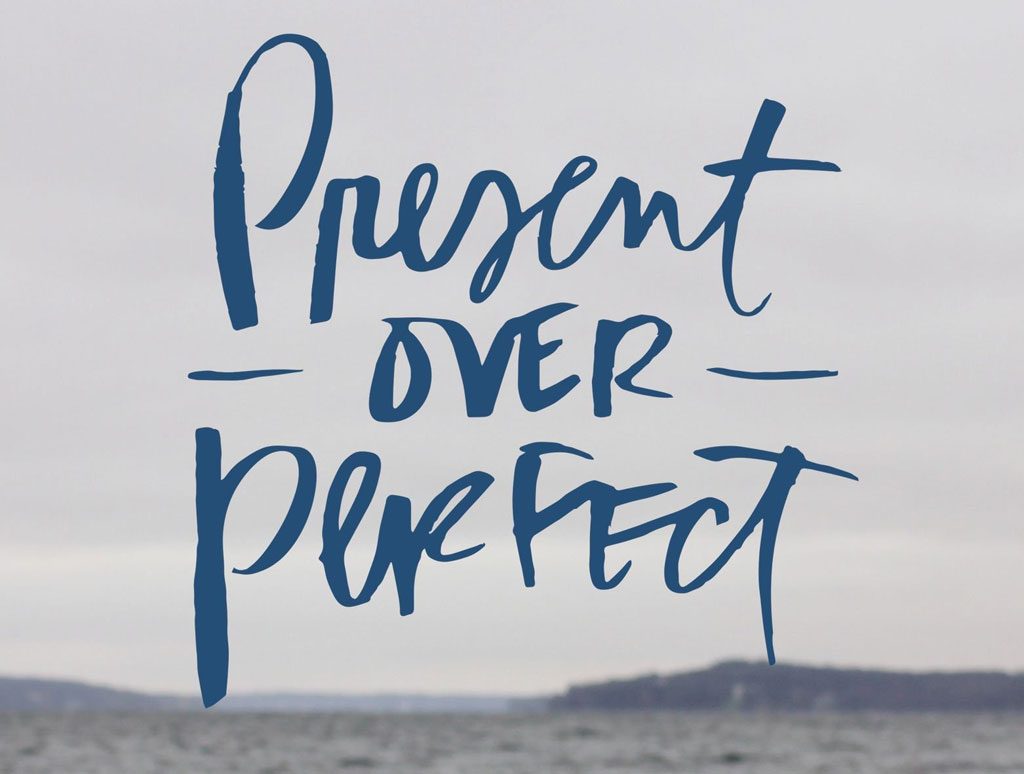 Essential Oils We Just Love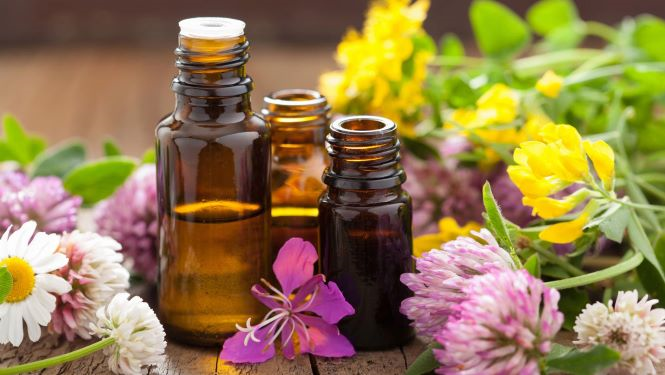 So many of us have diffusers at home or in our office. We love to fill the air with the aroma of our favorite scents and luxuriate in their healing properites. Here are a few facts to educate you on the use of daily essential oils.
Most essential oils are safe and free of adverse side effects when used properly. The most common way to use essential oils is to inhale them, either directly out of the bottle or by using a diffuser or humidifier. You can dilute essential oils to use directly on the skin, but it's advised that you do a test patch to check first for any skin irritations. Since essential oils can be very potent it is recommended that you never take them by mouth, and that you check to see if they are safe for household pets. Some dogs have been known to have adverse effects from the scent of tea tree oils.
Here are a few favorite essential oils and the health benefits they offer:
Lavender – This oil is one of the most popular and versatile oils used in aromatherapy. It promotes relaxation, treats anxiety, allergies, depressions, insomnia, eczema, nausea and cramping. If you have trouble sleeping try putting a few drops in a diffuser an hour before bedtime, or adding a few drops on your pillow for a peaceful night's sleep.
Peppermint – Peppermint aids in digestive upset but it can also help the common cold, sinus infections, headaches, joint pain, and itching. Rubbing a little peppermint on a sore joint can ease the tension in the muscle.
Lemon – This scent promotes concentration and has calming properties that help when you're feeling angry, anxious or run down. There is also an antiviral component which can help fight sore throats and colds by boosting the body's immune system and improving circulation.
Eucalyptus – If you've ever visited a spa you have surely enjoyed the scent of eucalyptus which can aid in colds and respiratory problems, fungal infections and wounds, pain relief, and can also be used as an outdoor insect repellent. It helps to stimulate the immune system and clears the nasal passages for easier breathing.
Essential oils can pamper any day, whether you use them in a diffuser, directly on the skin, or even in the bath to add aroma while you soak. Try your favorite scents and offer yourself some much needed luxury in your daily routine.
Cocoa Break!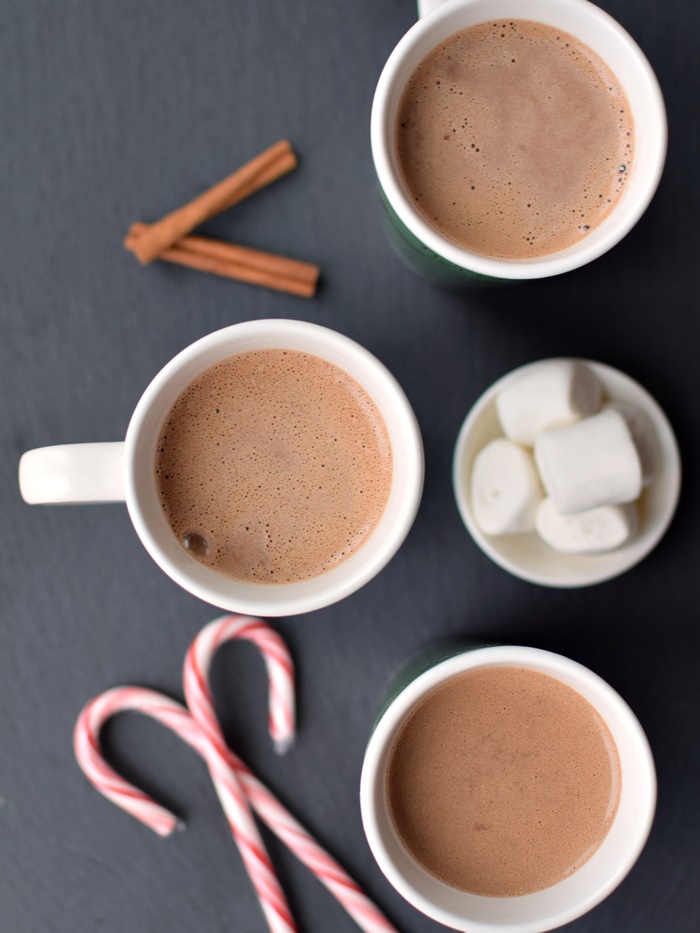 Who doesn't LOVE a cup of Hot Cocoa? While it's super easy to open a package of instant hot chocolate, why not take a few extra steps to splurge on a delicious rich treat to get you through the day. Here are a few versions we think you'll LOVE!
Basic Hot Cocoa (Serves 2)
2 cups of milk, 5 teaspoons of unsweetened cocoa powder, 1/4 cup of sugar, 1 tsp vanilla
Gently warm two cups of milk on the stovetop. When the milk starts to warm, whisk in unsweetened cocoa powder and sugar. Once the milk is warm enough to drink, immediately remove from the burner and stir in the vanilla. You can garnish with marshmallows, whipped cream or even add a cinnamon or peppermint stick for an extra touch of flavor.
Gourmet Deluxe Cocoa (Serves 2)
3 ounces of grated or finely chopped bittersweet chocolate, 1 1/2 cups of milk, 1/2 cup of half-and-half, 1 tsp of vanilla.
Pour milk into a saucepan. Add bittersweet chocolate and half-and-half. Once the milk heats to the desired temperature, remove from heat and stir in the vanilla. This is such a rich and creamy treat you won't even need the marshmallows!
White Hot Chocolate (Serves 2)
3 ounces of grated or finely chopped white chocolate, 2 cups of milk, 1/2 cup of half-and-half, and 1/2 teaspoon of vanilla.
Add milk to a saucepan. Add white chocolate and half-and-half. Once heated to the desired temperature, remove from heat and stir in vanilla. Garnish with a little bit of whipped cream or try a dash of cinnamon.
How to Find Peace During a Pandemic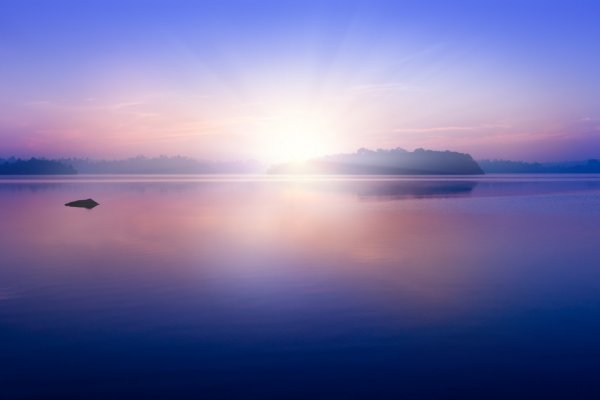 Finding peace during a global pandemic is proving to be more difficult than expected. We have all had major disruptions in our personal and professional lives. We worry about the health and well-being of our family and friends. Our every day routines have been turned upside down, and currently we don't know when that will end. So, how do we find peace? Good question.
Here are a few tips to help calm the mind and body on those "not so great" days in the roller coaster of life that we are all experiencing now.
Create A Safe Space Physically Or Mentally – This is so important because it is a literal retreat for the mind and/or body. Is there a garden in your yard, a statue that has great significance to you, a wall of pictures, a room in your home you love? Whatever that may be – spend time there for just a little while every day. If there isn't a physical space for you, perhaps there is a wonderful memory that you cherish. A special vacation spot, your childhood bedroom, a cherished family memory. Allow yourself to spend some time in those "safe spaces" each day to help ease worry and stress.
Be Mindful Of How You Spend Your Time – Many of us are in "lockdown mode" and that can feel limiting and unsettling. It also means that there isn't much variability in our daily routines. Suddenly our weekdays and weekends have started to feel the same. You can reduce this feeling by allocating your time througout the day. Plan the amount of time you will spend on work, on social media, paying attention to the news, reading for fun, and make a schedule of the time you will allot for each of these things. Remember, the work will be there tomorrow. Just because you may be working from home doesn't mean you have to work until 8:00 PM. Set a schedule for yourself and make sure that includes self-care.
Engage In Mindfulness Exercises Throughout The Day – OK, I see the eyerolls! What is mindfulness? It's simple! It's taking two minutes, five minutes, even ten minutes to improve your mood and reduce your anxiety. Guided meditations are SO easy to find! There are many videos on Youtube, and some wonderful apps like Headspace and Calm. This is time you deserve!
Focus On The Present – This is perhaps one of the biggest challenges we have. The world moves so fast today! Computers, texts, social media…. there are so many things that demand our attention every day. During this time, so many of us are wondering what the future holds. Will I be able to celebrate the holiday with my family? When can I travel safely again? Will my kids be able to go to school safely anytime this school year? There is a wonderful quote from Mark Twain, "I have known a great many troubles, but most of them never happened." Worry, by nature, is thinking about something that has yet to happen and may not even happen at all. Thinking about the future can bring great fear and anxiety. A good suggestion is to keep a journal. When worry rolls around in our minds we don't function well. Create a "Worry Journal" and use it every day to write down your fears and anxiety. Clearing your head will bring some comfort. Make a "Worry Jar" and put your worries on a small piece of paper. Once your jar is full toss them away and feel the release of letting them go. A few other suggestions; smile often, fully appreciate ALL of the gifts that you DO have, savor something that you usually rush through like a cup of tea, a piece of chocolate, or a hot bath or shower. Finally, the best way to inhabit the present moment is to BREATHE! Slow, deep breaths that allow you to change your energy and reset your mood.
H2O On The Go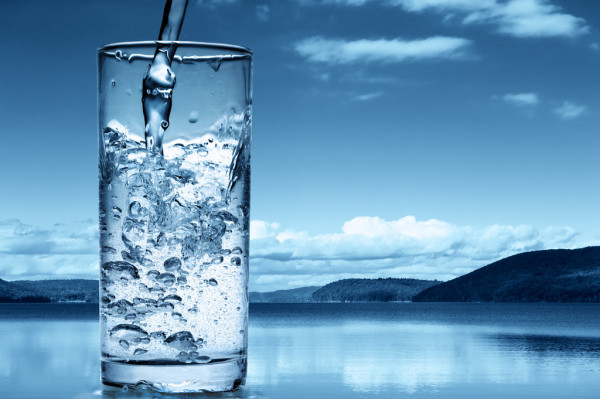 Can you ever have enough water? Water is so good for our bodies and it's so easy to forget to make sure we are properly hydrated througout the day. Here are a few easy tips for making sure we get our daily dose of H2O.
Drink a water based beverage with every meal
Consume fluids before you are thirsty
For every cup of tea or coffee you drink, alternate with a glass of water
Try calorie-free, fruit-flavored waters to add variety
Dilute juices you drink
Carry a water bottle wherever you go
Add a slice or lime, lemon or cucumber to your water to improve the taste
Gratitude Journals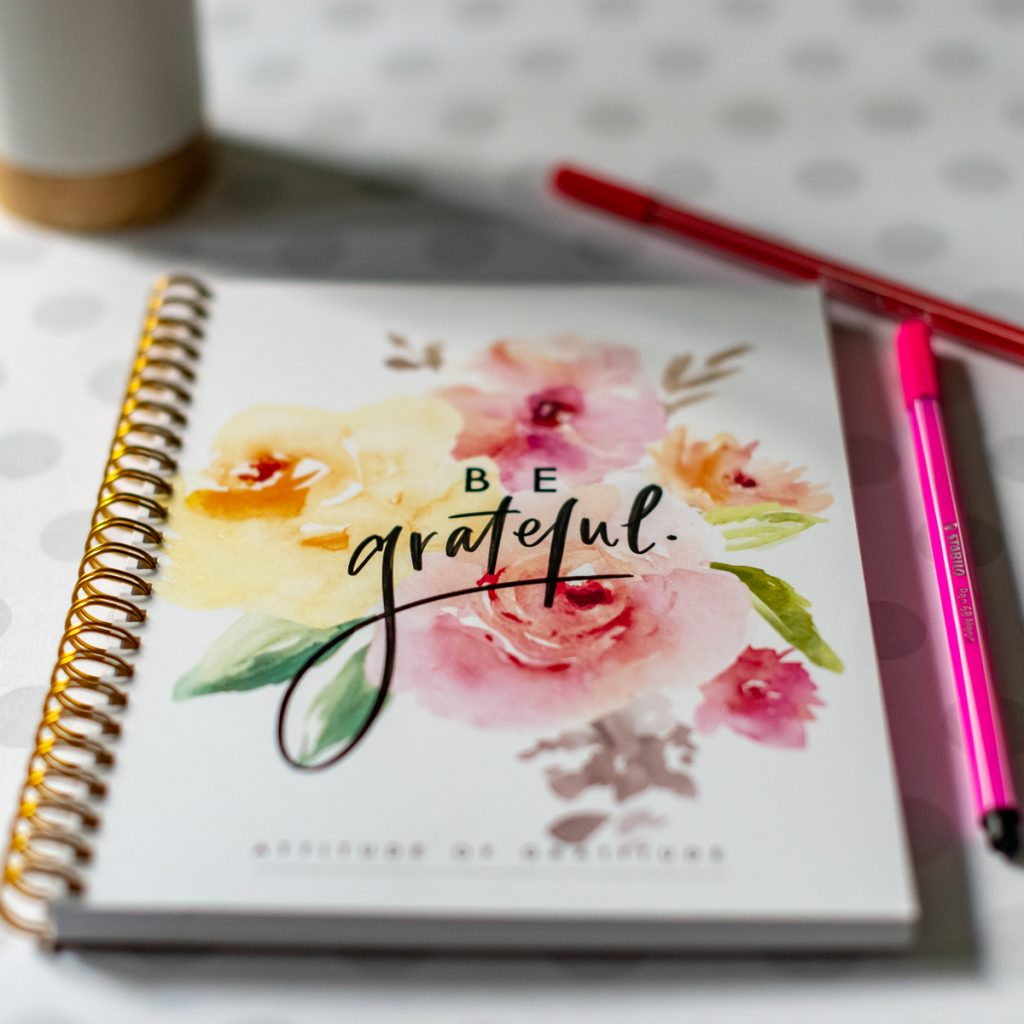 An excellent exercise for the body and mind is starting a Gratitude Journal. If you have used a gratitude journal in the past, blow off the dust and resume where you left off!
Gratitude journals help us to focus on the positive. We think of and record good experiences, and appreciate happy thoughts and times. When we concentrate on positive thoughts we focus on good things. Re-reading past journal entries reminds us of how blessed we are. In addition, gratitude journals are a wonderful gift giving idea – sharing love and good thoughts with family and friends.
Here are four good reasons to find a notebook, a special journal, or even a notepad to keep at your bedside, where you can record your best thoughts and experiences.
Gratitude journals can improve self esteem – When we look at what we have and we see our achievements, it reduces our inclination to compare ourselves with others or to be envious of what we perceive other people have.
Gratitude journals help you sleep better – When you write down positive thoughts before bedtime it quiets the mind. We are also less likely to ponder worries that may crop up in the middle of the night.
Gratitude journals make you happier – We acknowledge all of the good that we have in our lives and we get our endorphins flowing. This act alone will help us to start feeling generally more positive.
Gratitude journals reduce stress – When we focus on positive thoughts and contentment we automatically lower our stress levels, feeling more grounded about whatever is going on in our lives.
10 Easy Self Care Tips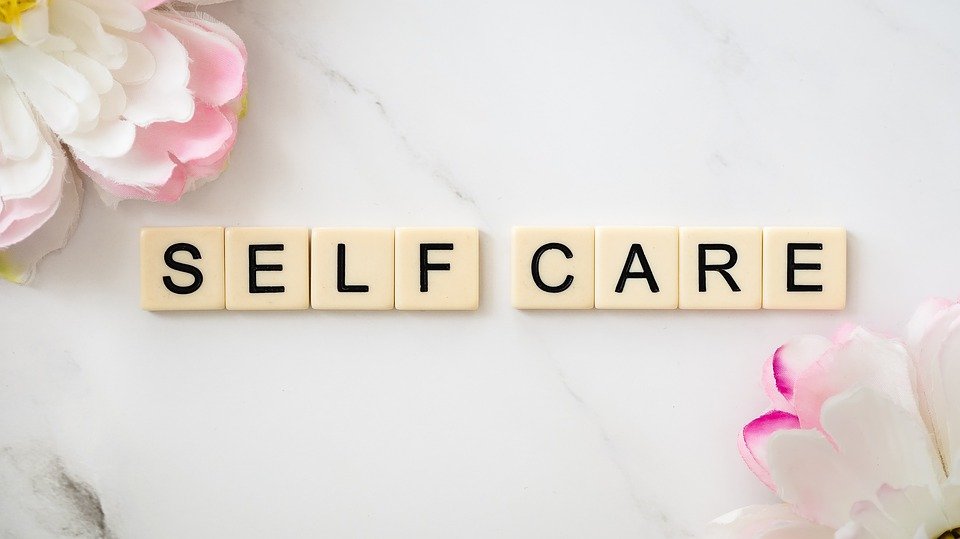 Holistic wellness is not just about maintaining your daily routine. It's about caring for yourself in terms of mind, body, and soul. We tend to put ourselves at the end of our busy "To Do" list. When that happens, we neglect our own needs. The best way to care for others is to make sure that we take some time for ourselves every day.
Here are 10 simple things you can do to ensure that you are meeting your needs for mind, body, and soul:
Get Moving! Save some time every day for exercise. Even just 15 minutes a day.
Focus on your breathing. Deep breaths fill the body with air and can reset your mood.
Read a book or magazine.
Buy a bouquet of fresh flowers.
Order take out and give yourself the night off from preparing a meal.
Wear something that makes you feel good.
Try a new hobby or pick up a hobby that you've neglected. Pinterest is a great starting point.
Give yourself a mani/pedi or exfoliate your skin. It's so healthy for your body.
Schedule a little time outside every day so that you change your surroundings and breathe in fresh air.
Watch a funny video, movie, or YouTube clip. Laughter is often the best medicine.
What is Reiki?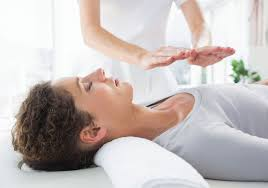 Reiki is a Japanese practice for energy healing that has become increasingly popular in the Western world. Pronounced "ray kee" and translated to "universal life energy", Reiki is the balancing of energy that is unique to each human being and is streaming throughout their body. When your energy is free flowing, your physical and emotional well being is balanced and chances are you feel good. If energy is blocked, or not flowing readily, you may be suffering from pain, physical injury or an emotional setback. Reiki is a healing technique used to balance energy and open blockages causing energy to stagnate in your body, thus creating an imbalance. Such imbalance results in physical or emotional distress. This may present in numerous ways such as back pain, headaches, fatigue, or irritability to name a few. When life energy is balanced and free flowing, our physical and emotional systems thrive resulting in feelings of positivity, peace, and a general well being in your life.
Reiki practitioners are trained to feel and transfer energy throughout the body. During a typical one hour session the client lies, completely clothed, on a table as the practitioner gently places or hovers their hands over the body. The practitioner targets chakras or energy centers running up and down the body that both transmit and receive energy. Clients often report feeling deeply relaxed as well as sensations such as tingling or warmth. Many report visualizing colors during Reiki treatment. This is typically a sign of releasing tension and allowing energy to move freely throughout the body. Once the chakras are open and energy is flowing freely through the client's body they will feel balanced and aligned, usually reporting decrease or elimination of physical pain and tension. Energetic harmony promotes a sense of wholeness and an overall feeling of wellness and well being.
Reiki may be performed as a one time fix, freeing blocked energy, soothing pain and increasing relaxation. However, receiving Reiki treatments on a more frequent basis has been shown to improve overall health, connection to self and others, creativity, and spirituality.
How to Enjoy Thanksgiving During Quarantine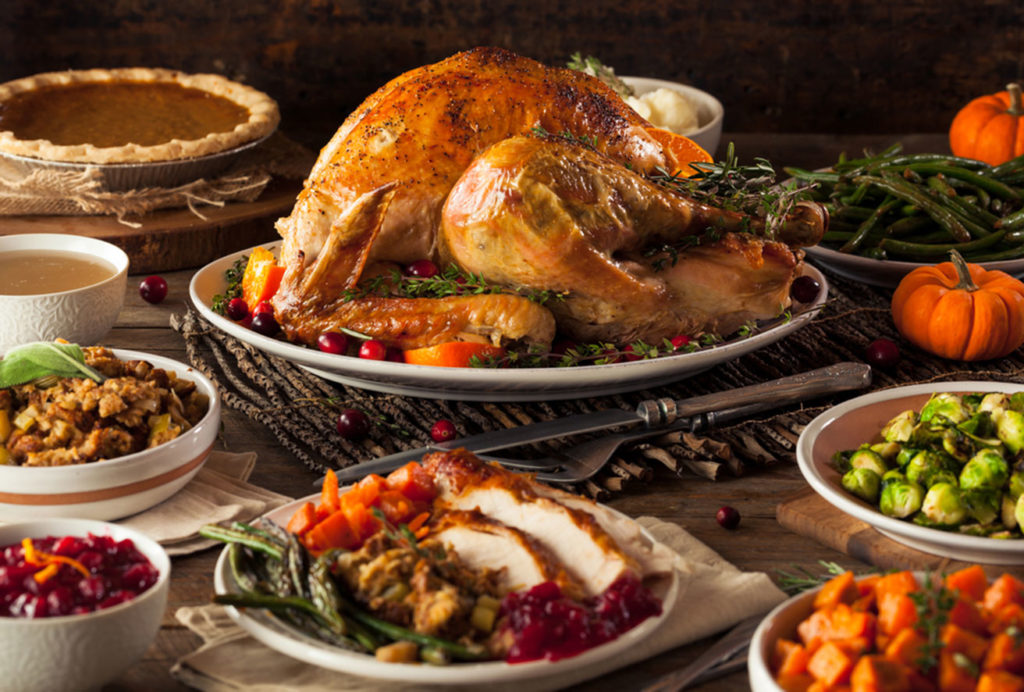 It's been a challenging year. There's no doubt about it! Here we are – just about to enjoy the holiday season but how do we enjoy it with so many restrictions in place? One of the best things we can do is prepare a lovely dinner and plan to celebrate the day. We have so much to be thankful for!
Here are a few other things we can do to enjoy the Thanksgiving holiday while we are sheltering in place at home:
Watch the Macy's Thanksgiving Day Parade.
Tune into the National Dog Show (Because you know football will be on for the rest of the day!)
Make a FUN family playlist of favorite family and holiday songs for all to enjoy.
Que up a Thanksgiving Movie Marathon after dinner.
Talk a walk or a hike and enjoy the lovely fall foliage.
DRESS UP! It's a holiday!
Video chat with family and friends. Stay connected to those you love.
Dealing with Stress Over the Christmas Holiday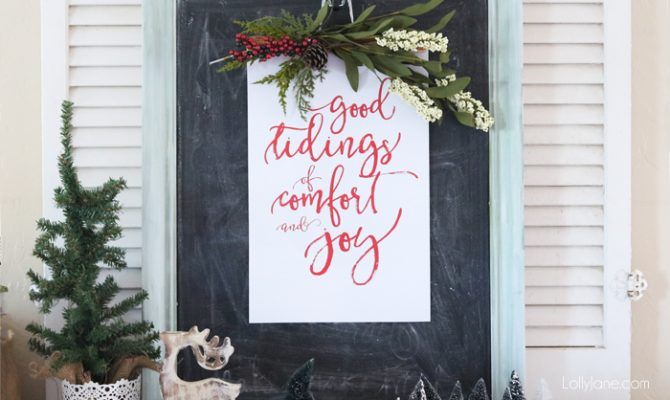 The holiday season brings great joy and celebration, but it can also bring on stress and sometimes, depression. None of us have ever celebrated the holiday season during a pandemic. Our "new normal" doesn't seem to fit our holiday plans.
Here are a few tips from the Mayo Clinic to help keep you on the right track for the Christmas holiday. ENJOY the tidings of comfort and joy this holiday season by following these tips:
Acknowledge your feelings – If you can't be with the ones you love this season, realize that sadness is normal. It's OK to express your feelings.
Be realistic – The holidays don't have to be perfect, and we know they won't be like last year. Choose to hold some cherished traditions from the past, and be open to creating new ones. Celebrate with loved ones from afar by scheduling Zoom chats, emails, texts, and pictures or videos.
Plan ahead – The week of Christmas is a busy one! Set aside specific days for wrapping, baking, meal planning, and shopping. This way you won't have to worry about last minute rushing which can easily take the joy out of the season. Don't make fun traditions another task on the To Do list.
Learn to say "No" – One of the hardest of the tips! It's tough saying no to the people we love. Remember, you can't participate in every project or activity. Try taking something off your plate so that you can participate where it's most important to you.
Take a breather – Sneak away for 15 to 30 minutes this holiday and do something you love. Find an activity you enjoy, read a book, indulge in some guilt free screen time. The holidays should allow time for you to relax and savor the special moments. You don't always have to be the events planner.
Be grateful – Even though it's been a tough year, we all have plenty to be grateful for. Write it down! Reflect on those things you are grateful for and share them with family and friends.
Tis the season to be jolly. Make sure that you set realistic goals and acknowledge that things are different this year, but they don't have to be worse. Just different. Find the joy where you can, share the joy where you are able, and look forward to the New Year with hope and promise.
Happy Holidays!
Celebrating the New Year!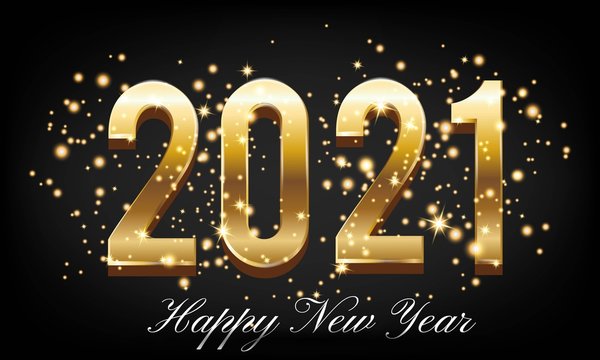 Let's face it. We're all ready to say goodbye to 2020!! Here are a few fun ways to celebrate the New Year at home with family and friends.
Get dressed up – Even if you aren't going out, welcome the New Year by getting dressed up in something that makes you feel fun and festive!
Make a Memory Jar – Find a nice jam jar and decorate it any way you'd like. Every time something inspirational happens to you in the new year write it down on paper and put it in the jar. This is a great exercise for family members of all ages.
Make a vision board – Find magazines and cut out images or phrases that speak to you. Attach them to your vision board and look at them throughout the year. This helps you set intentions and visualize the year you dream for yourself.
Write down some resolutions – Write down five goals that are do-able for the new year. Think of things you'd like to change or achieve in the coming year. Remember to revisit the list every few weeks to check on your progress or remind yourself of the goals you're striving for.
DANCE or play games! – It's the new year! Ring it in with a little dance party or a few fun board games or card games. Just because we're staying in this year doesn't mean we can't have fun.
Make a delicious dessert – Indulge your sweet tooth. After the year we've had we deserve to have a sweet treat!
Toast! – Whatever your drink of choice, toast to the new year. With hope and optimism make this new year the best one yet!
HAPPY NEW YEAR!!!
Great Books to Start the New Year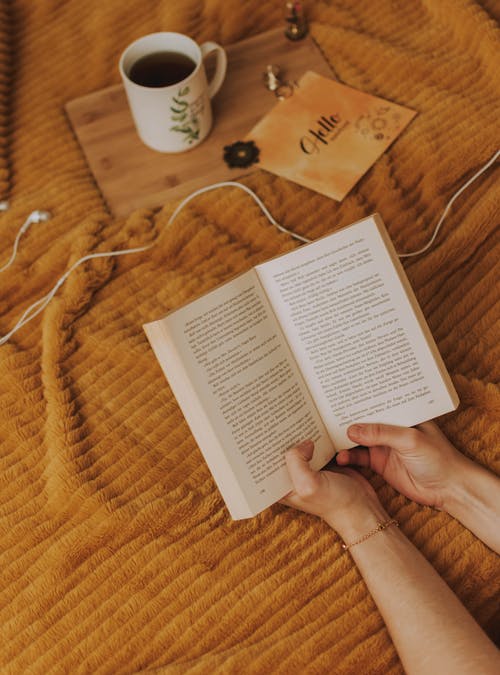 Wintering: The Power of Rest and Retreat in Difficult Times
By Katherine May
As we approach shorter days—and colder ones, at that—do we need a book like Wintering to remind us of this bleak season? While the average person may not want to wallow in solace, we can embrace the cold and learn from these periods when life is simultaneously dormant and alive. Beautiful prose and an inspirational read—one of the best books of 2020. The reader will learn about the transformation of rest and retreat and how to embrace these times, and gain all we can from the experience.
Atomic Habits: Tiny Changes, Remarkable Results By James Clear
No matter your goals, Atomic Habits offers a proven framework for improving—every day. James Clear, one of the world's leading experts on habit formation, reveals practical strategies that will teach you exactly how to form good habits, break bad ones, and master the tiny behaviors that lead to remarkable results. If you're having trouble breaking a bad habit don't fear – it's not you! It's your system for change. In this book you'll learn a new, proven system that can be easily applied to your work and daily life. You can reach any goal you set for yourself in the coming year. Out with the old and in with the new for the new year!!
Modern Comfort Food By Ina Garten
In Modern Comfort Food, Ina Garten shares 85 new recipes that will feed your deepest cravings. Many of these dishes are inspired by childhood favorites—such as Cheddar and Chutney Grilled Cheese sandwiches (the perfect match for Ina's Creamy Tomato Bisque), Smashed Hamburgers with Caramelized Onions, and the crispiest hash browns that are actually made in a waffle iron! All the comforting dishes we enjoyed as kids, but with a grown up and sophisticated flair! From Chicken Enchilades to Boston Cream Pie, Ina Garten will transform your next meal with these easy-to-follow recipes a cozy and comforting occasion
The Greatest Secret By Rhonda Byrne
Ancient traditions knew that to hide a secret it should be put in plain sight, where no-one will think to look for it. What secret can be so lifechaning and direct us on a path to a life filled with joy? This book promises to teach the reader profound wisdom, taking the reader into the spiritual realm. It will teach you healing practices in an effort to rid the body of fear, pain and anxiety. The author takes you on a journey from the material world into the spiritual realm and shows you "The Greatest Secret you'll find."
Setting a Healthy Inner Dialogue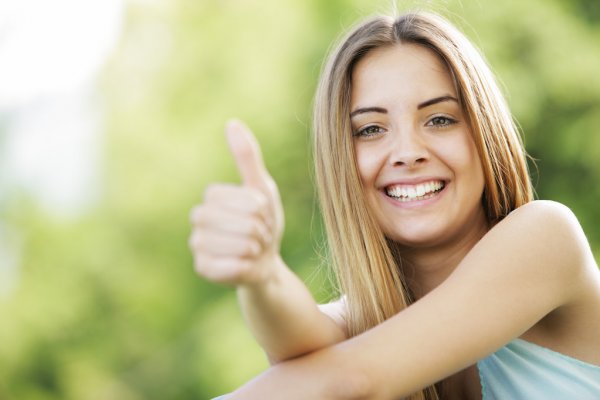 We've all been there. We hear that inner voice telling us we blew it, we don't look good enough, we could have done better, etc. etc. etc. The good news is that we have the power to change that nagging inner voice and turn those thoughts into positive ones.
Here are a few easy steps to follow when you feel like your inner voice needs an adjustment:
Acknowledge the thoughts – Be aware of what you're saying to yourself. Acknowledge that it's only your inner voice and take a deep a breath. Just because you "hear it" doesn't mean it's true.
Look at a photo of a loved one – Change your mindset. When we think about the people who care about us we know that we have a network and a support system. Would they validate those negative feelings? Most likely, no! They're there to support you. Call on them when you're in need.
Be compassionate – When you think "I could have done better, I should have done more," just remember you can change up that negative message. Try something like, "Today may have gotten away from me but I'll get to it tomorrow." This allows you the opportunity to retrain your negative thoughts and gives you a positive outlook going forward.
A Valentine's Gift for Yourself…Not Just on Valentine's Day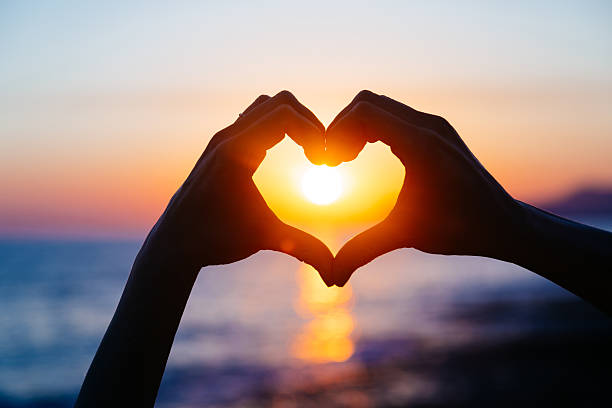 Valentine's Day means different things to different people. For those in love it means joy and the celebration of being in love. For those who are single or grieving the loss of someone or something it can be a very difficult day.
Here is some wonderful advice from Cherly Richardson about loving yourself every day…not just on Valentine's Day.
"While many of us have grown weary of pandemic life and the limitations that make it hard to celebrate in traditional ways, I can't think of a better ritual to put in place than giving yourself a Valentine's Day gift. Whether you build a fire, make soup, take a warm bath, curl up on the couch and watch a favorite TV show (I'm loving Last Tango in Halifax on Netflix!), or sit quietly staring at the stars, today's the day to do something special for yourself."
As a matter of fact, why not make it Valentine's Day every day… ❤️
Love,
Cheryl
Yoga with Adrienne
Yoga is such a transormative experience. A peaceful and healthy exercise. Pull out your yoga mat and enjoy a great stretch! If you have a good outdoor space outdoor yoga can be amazing! ENJOY!